Sales Development Representative
We are Tagvenue - one of the world's fastest-growing online marketplaces for venue hire with over 8,000 event spaces listed in the United Kingdom, Australia, Singapore, and Canada. Tagvenue is continuing its marketplace growth and expansion in North America and is looking for go-getters with sound business acumen and natural sales instincts to help us succeed in these efforts.

This role will offer the right candidate a great platform for realizing their full potential on a global scale. The position can be 100% remote, working daily within the North American time zone (EST).


KEY RESPONSIBILITIES
Drive supply acquisition - execute the onboarding of venues in key cities in North America. Take ownership for maintaining and prioritizing the sales pipeline. Manage a high volume of highly personalized activity, including emails, calls, and targeted social media campaigns.
Collaborate with cross functional colleagues - be able to communicate your results with the team and develop the best practices to ensure a high level of customer support
WHAT YOU NEED TO SUCCEED
Tagvenue is an industry disrupter and because of that we are looking for innovative minds and a strong hands-on mentality with a focus on execution, and high motivation to take an active role in our team.
You have at least 1 year of full-time sales, marketing, real estate, event planning, or related experience and a track record as a high-performer in a high-growth company;
Experience closing leads through email, phone calls, and video meetings
Getting things done attitude
Comfortable working in a fast-paced environment with a lot of multi-tasking
English proficiency
WHY YOU'LL LOVE WORKING AT TAGVENUE
A strong marketplace position that creates huge opportunities to generate further growth
A competitive monthly salary
Performance-based bonuses
A high degree of autonomy and a real impact - you will be responsible for driving the company's growth
Working with an international, highly engaged team
Constant learning culture among sharp and passionate people who read books and attend conferences, with unlimited book allowance to support your personal growth
12 days of paid time off per year + public holidays to support your work-life balance
An opportunity to work 100% remotely
Note: The CV must be in English
Remote status

Fully Remote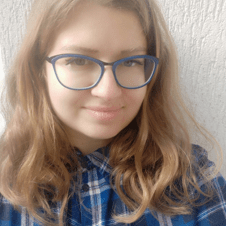 Contact
Karolina Chalecka
Talent Acquisition Specialist / Internship Programme Coordinator – HR
Let's grow together
As a team – with trainings, workshops and team building activities

As a professional – with our in-house library and an unlimited budget for books & audiobooks

As a human – with opportunities to learn, make connections and get inspired
Our culture
At Tagvenue, we are always wondering, challenging, getting data to back up our theories. We remember how to be critical thinkers, at the same time, we approach the world with an open mind, always ready to be inspired.
We focus on our priorities, turn plans into actions and deliver what we promised. Challenges that we accept, fuel our ambitions. We do our best, at the same time, we enjoy the ride and have fun in the process.
We give people a lot of freedom and share information transparently. We believe that taking ownership not only allows us to hold ourselves accountable for the outcomes, but it also empowers people to become better.
About Tagvenue
Founded in 2015 in London, Tagvenue is one of the world's fastest-growing online marketplaces for venue hire. With over 10,000 event spaces listed in the United Kingdom, Ireland, Australia, Singapore Canada and the United States, you can browse restaurants, banquet halls, conference centres and even less conventional places like churches, warehouses, gardens and more. Whether you're a business or a private person, you can book an event space in a matter of clicks.
Sales Development Representative
Loading application form